Launch Your Next
Giveaway in Minutes :)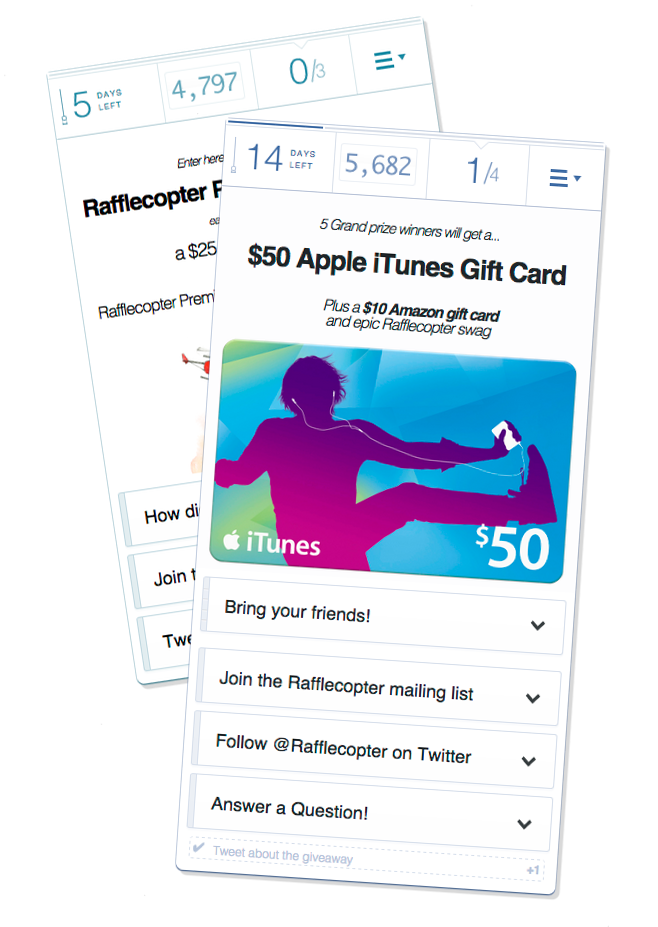 Running an online giveaway is a great way to grow & engage your audience.
Incentivize your fans to perform social actions in exchange for entries into your giveaway. With Rafflecopter, you can:
Collect an unlimited number of entries
Fully customize your widget design
Run on any Facebook page or website
Easily choose and announce random winners
Export your giveaway's data into a CSV
Prefer to use the forever Free plan? Sign up here
Your 7 day trial includes access to
all the features
of your plan, but limits the number of entries you can receive. Read more about
free trial restrictions here
.
The world's easiest way to run a giveaway. If you can copy/paste, you can use Rafflecopter.
You have better things to do than to learn complicated software. You'll be surprised how easy Rafflecopter is to use… srsly! Launch your next giveaway in minutes!